Can A Chiropractor Help After a Sports Injury?
Can A Chiropractor Help After a Sports Injury?
Written By Northgate Chiropractic Clinic on March 27, 2020
---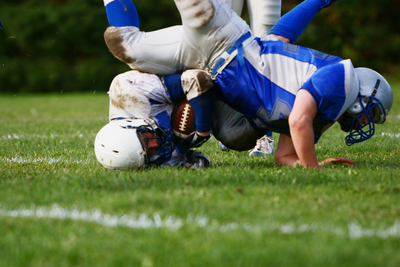 Athletes, both recreational and professional, know just how debilitating a sports injury can be. From minor twists and sprains to broken bones and pulled ligament – sports injuries should not be taken lightly. While many individuals will consult their medical professional after attaining an injury, more and more individuals are now turning to chiropractic for sports injuries.
Professionals estimate that nearly 90% of all world-class athletes routinely seek out chiropractic care for not only sports injury treatment, but prevention as well.
Chiropractic for Sports Injuries Can Help Treat and Prevent Further Injuries
Athletes don't take their sports injury treatment lightly because they know that one wrong move could take them out of their sport of choice for good. While all chiropractors go through extensive training to give them the knowledge to treat a wide variety of ailments, many choose to further their education and specialize in sports medicine to better help with sports injury treatment.
Depending on the specific nature of the injury, many different approaches can be taken when it comes to chiropractic for sports injuries, including:
Chiropractic Care: Typically uses hands-on spinal manipulation to help properly align a patient's musculoskeletal structure. Proper alignment of the body is essential for athletes, and when sports injuries occur, this method is often combined with the following to help form a more intensive treatment plan.
Spinal Decompression: This treatment method is especially useful for those suffering from back, neck or leg pain. The process helps to stretch and relax the spine and surrounding muscles in an effort to relieve any pain that may be resulting from pinched nerves or herniated disks.
Massage Therapy: This treatment method is often used in sports injury treatment because massage helps to not only relax the muscles but help increase oxygen flow, decrease muscle spasms, increase flexibility and joint range of motion, decrease recovery time and the chance of further injury.
Sports Injury Treatment at Northgate Chiropractic Clinic
Sports injury treatment is a multifaceted process that requires a team of professionals at your side to create the most efficient plan to get you back on your feet. At Northgate Chiropractic Clinic, we take chiropractic for sports injuries seriously and will take the time to create a unique treatment plan that suits your needs.
If you are seeking sports injury treatment, or simply want to prevent further injuries, schedule a consultation with our team either online or by calling our office at (507)285-1677.

Posted In: Chiropractic Sports Injury