Chiropractic Care Treatment for Whiplash Symptoms
Chiropractic Care Treatment for Whiplash Symptoms
Written By Northgate Chiropractic Clinic on November 20, 2020
---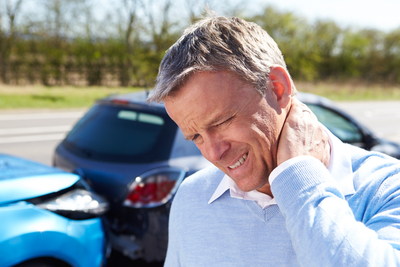 In the US, motor vehicle accidents are among the main reasons people suffer from chronic back and neck pain.
Rear-end motor vehicle accidents can cause whiplash, a forceful and sudden jerk of the neck, which leads to these symptoms:
Exhaustion and fatigue due to discomfort and immobility
Difficulty moving the neck and neck stiffness
Headache that starts at the base of the skull to the forehead
Neck pain that worsens on movement
Spinal cord problems can lead to chronic neck and back pain. Your spinal cord becomes vulnerable after a motor vehicle accident.
If you are experiencing pain and other whiplash symptoms because of an auto injury, immediately contact the Northgate Chiropractic Clinic for assessment and painless, non-surgical, and drug-free treatment.
Advantages of Chiropractic Care
Chiropractic care has therapeutic benefits for auto injury, which include:
Natural Pain Relief
Spinal manipulation and adjustments, which are chiropractic treatments, trigger the release of pain-relief hormones in your body. These hormones manage and relieve your body pain like pain medication, but without its addictive effect.
Less Muscle Inflammation
Your muscles and ligaments can suffer from small tears and inflammation that are painful even if they don't show in X-ray results.
Adjustments and spinal manipulations help your body release Interleukin 6 (IL-6), a natural substance that fights off tissue infections and injuries.
Reduced Scar Tissue
Sometimes, scar tissues develop in the muscles as a natural healing response. These tissues can bring discomfort and stiffness.
Your chiropractic doctor can focus on the scar tissue area to break it down and relieve the discomfort.
Restored Motion
Inflammation restricts the circulation of blood, oxygen, and nutrients to the affected body parts and slows down the natural healing process.
Spinal manipulations and adjustments mobilize your cervical spine and spinal cord without pain, which hastens the healing process and makes you feel immediate pain relief.
Whiplash Symptoms Treatment at Northgate Chiropractic Clinic
Patients who undergo chiropractic care immediately after an auto injury are more likely to recover from body pain and long-term health issues.
Your experienced chiropractic doctors at Northgate Chiropractic Clinic will conduct a thorough evaluation and request tests to ensure that you're qualified for chiropractic care. They can also work with other specialists for referral and co-treatment.
They will layout a customized treatment plan for your specific needs, including the methods, frequency, and cost. They will also document your progress until you reach full recovery and regain your health.
Contact Northgate Chiropractic Clinic at (507) 285-1677 to schedule a consultation and learn more about auto injury treatments and whiplash symptoms.

Posted In: Auto Injury Chiropractic Whiplash