Is It Possible to Avoid Back Surgery with Decompression Treatment?
Is It Possible to Avoid Back Surgery with Decompression Treatment?
Written By Northgate Chiropractic Clinic on January 27, 2020
---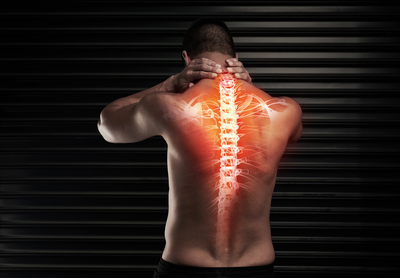 Millions of people in the U.S. suffer from back pain.
Are you one of them?
If so, you know how debilitating this type of pain can be.
Are you destined for surgery when the pain gets so intense that you can't even move without wincing? Not necessarily. Your Rochester chiropractor can help ease your pain with decompression therapy.
Can Your Rochester Chiropractor Help You Avoid Surgery with Decompression Therapy?
One of the main reasons people end up with back pain is some form of disc degeneration, including herniated or ruptured discs.
When you have a herniated disc, the disc protrudes out from between the vertebra and touches the spinal nerves, causing pain. Moving around makes things worse because the vertebrae put pressure on the disc.
For years, it seemed the only thing that could take care of the pain was back surgery. Unfortunately, the success rate for back surgery was, for many years, not the best. Even though surgical procedures have gotten better with time, that doesn't mean people want to have surgery.
There's Another Way: Non-Surgical Spinal Decompression
Decompression therapy utilizes a table, harness, computer, and pulley system to gently stretch the spine. Doing this reduces the pressure placed upon the discs, which results in less pain.
Regular spinal decompression therapy can help you delay – or even avoid – needing back surgery.
Your Rochester Chiropractors Will Choose the Best Treatment for Your Needs
Is non-surgical spinal decompression right for you? It depends. The best person to answer that question is your chiropractic team at Northgate Chiropractic Clinic.
Dr. Buchanan will carefully evaluate your situation, taking the time to complete tests to get a proper diagnosis. With that information, he'll create a treatment plan that could include multiple therapies, including spinal decompression.
One thing you can be sure of – the treatment plan he creates will be custom-made to fit your unique needs.
Sick of struggling with back pain? Contact us at 507-285-1677 to schedule an appointment.

Posted In: Chiropractic Spinal Decompression Low Back Pain Sciatica Natural Pain Treatment Decompression Treatment