Maintain Optimal Health and Energy Through Workplace Ergonomics
Maintain Optimal Health and Energy Through Workplace Ergonomics
Written By Northgate Chiropractic Clinic on December 21, 2020
---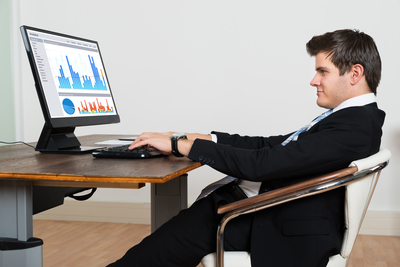 Since many of us are working at home as part of the new normal, we have to ensure that our home offices are safe, stress-free, and ergonomic spaces that support our health and well-being.
Do you experience headaches, neck, back, and body pain during or after a day's work?
Maybe you're not following effective workplace ergonomics principles to prevent musculoskeletal disorders (MSDs) and other work-related injuries.
First, avoid these unsafe and unhealthy work practices:
Unsupported and poor posture when working
Working under extreme temperatures and low lighting conditions
Repetitive movements without rest or pause
Excessive use of the body to pull, push, lift, and stretch objects
Continuous use of extreme force
Prolonged sitting or standing without rest
Simple Workplace Ergonomics Tips
Healthy individuals are more productive employees than those with health issues. Boost your work efficiency and productivity by observing these practical workplace ergonomics guidelines:
If you're going to sit in front of a computer for a long time, choose a chair with comfortable back support and armrest to reduce neck and arms stress.
Sit straight and ensure that your feet lay flat on the ground. Use a footrest if your feet cannot reach the floor so that they are not loose, dangling, and strained.
Ensure that your eyes are at the same level as your computer screen to avoid slouching when looking at the monitor.
Avoid overreaching things while you're in front of the computer, which might strain your neck and shoulders. Keep office supplies or items you frequently use at an arm's reach.
Take regular breaks to rest your eyes, stretch, and practice breathing exercises. Take a break at least every two hours.
Keep yourself hydrated, and don't miss your meals. Hunger and dehydration cause headaches.
Set up your home office in a space that has proper lighting and adequate ventilation.
Don't text and type on your smartphone non-stop. Overstressing your hands and fingers can lead to carpal tunnel syndrome.
Chiropractic Care for Optimal Health and Energy
Compliment workplace ergonomics practices with chiropractic care for a healthier, more energized, and highly-productive you.
If you're suffering from work-from-home headache, stress, and body pain, our chiropractic doctors at Northgate Chiropractic Clinic will provide painless and drug-free chiropractic care to help relieve your pain and regain your health.
Contact Northgate Chiropractic Clinic at (507) 285-1677 for more information on work-related injury treatments and schedule a consultation.

Posted In: Chiropractic Work Injury