Natural Low Back Pain Treatment with Chiropractic
Natural Low Back Pain Treatment with Chiropractic
Written By Northgate Chiropractic Clinic on June 26, 2020
---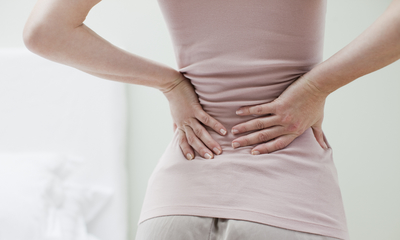 Low back pain is a common health problem and disability amongst Americans that can affect your overall health. 80% of the population will experience low back pain at some point in their lives, and it accounts for at least $50 billion in health care costs per year. Low back pain can be acute, sub-acute, or chronic and affect people of all ages.
While there are many causes of low back pain—accidents, sports injuries, body height, and weight, etc.— it's essential to seek medical consultation to receive the right treatment and diagnosis. Chiropractic offers a natural and non-invasive low back pain treatment option that helps fix the root cause for long-term relief.
Why Use Chiropractic for Low Back Pain
With over 65 million Americans experiencing back pain, 7.7 million people per year receive low back pain treatment with chiropractic. When you visit Northgate Chiropractic Clinic, your doctor will assess your medical history along with a full physical examination to help build a treatment plan suited for your back pain. Chiropractic care is a safe low back treatment plan that focuses on spinal manipulation instead of surgery or over-the-counter medicine.
Chiropractic Low Back Pain Treatment Options
Chiropractors use hands-on spinal adjustments and other alternatives to align your body's musculoskeletal structure properly. Spinal adjustments also help restore joint mobility to heal itself from tissue injuries like falling, stress, or poor posture. Through this treatment option, a doctor will manipulate your joints using controlled force to:
Decrease low back pain
Increase spinal range of motion
Minimize muscle spasms
Reduce inflammation
Improve spinal biomechanics
Prevent future injuries
Alongside spinal adjustments, your chiropractor may recommend additional treatments such as massage, acupressure therapy, and trigger point therapy. Diet and exercise are also essential to maintain a healthy spine.
Getting Your Back on Track with Chiropractic
Chiropractic is the only natural low back pain treatment option that takes on a holistic approach to healing your condition and maintaining a healthy lifestyle. If you're experiencing low back pain in Rochester, Dr. Todd J. Buchanan, D.C. will help set goals and establish a treatment plan that's best for your well-being.
To find low back pain relief with chiropractic, schedule an appointment at Northgate Chiropractic Clinic today.

Posted In: Chiropractic Low Back Pain