Quick and Easy DOT Exams in Rochester
Quick and Easy DOT Exams in Rochester
Written By Northgate Chiropractic Clinic on June 23, 2021
---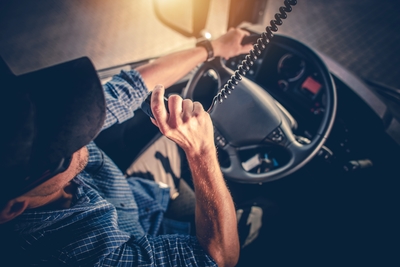 Commercial driving can take its toll—between the long hours of sitting and the typically unhealthy food available on the road, commercial drivers often face health challenges. Yet, sustaining good health is important for safety reasons. To ensure that drivers are able to withstand the physical demands of their job, the Federal Motor Carrier Safety Administration (FMCSA) requires all commercial driving license (CDL) holders to periodically undergo a Department of Transportation (DOT) exam. In Minnesota, drivers can turn to Northgate Chiropractic Clinic for professional DOT exams in Rochester. We make fulfilling your DOT requirements quick and easy!
The Basics of DOT Exams
Aspiring commercial drivers are required to pass a DOT exam prior to obtaining their CDL. Once you have your CDL, you must undergo a DOT exam at least every two years. However, your medical examiner may issue a Medical Examiner's Certificate valid for fewer than 24 months under certain circumstances. For example, he or she may do so if you have a medical condition that would benefit from more frequent evaluations. Some medical conditions automatically necessitate an annual DOT physical. These include diabetes, high blood pressure, and heart disease.
Every medical provider who performs DOT exams in Rochester and elsewhere is required to be licensed. However, not every licensed medical provider is qualified to give DOT exams. You must go to a provider who has been specially certified by the FMCSA. At Northgate Chiropractic Clinic, two of our chiropractors have achieved this special certification.
What to Bring to Your DOT Exam
Every commercial driver must fill out the FMCSA-approved Medical Examination Report Form. It's always a good idea to fill this out ahead of time and bring it to your appointment, although our chiropractors have spare copies in case you need one. This form asks for basic information, such as your history of surgeries and whether you've previously been diagnosed with health issues.
In addition, you should bring a complete list of your medications and supplements, including dosages, and all of your treating physicians' names and contact information. If you have certain medical conditions, you'll need the following:
For drivers with diabetes: your blood glucose logs and your most recent hemoglobin A1C
For drivers with vision or hearing problems: your eyeglasses, contact lenses, and/or hearing aids
For drivers with heart-related issues: a letter from your cardiologist with information about your medical history and medications, and that certifies you are safe to drive commercially
What to Expect from Your DOT Exam
When you choose Northgate Chiropractic Clinic, you can expect a quick and easy exam process. The FMCSA requires that your DOT exam includes an evaluation of the following:
Vision
Hearing
Blood pressure/pulse rate
General physical exam (including musculoskeletal and neurological systems)
Urinalysis
DOT Exams in Rochester
DOT exams are a necessity, but truckers often dislike them because these appointments are seen as an inconvenient, time-consuming hassle. At Northgate Chiropractic Clinic, we do things differently. We aim to get you in, out, and back on the road as quickly as possible.
Dr. Buchanan is a DOT-Certified Medical Examiners, and Dr. Buchanan holds a CDL and regularly drives commercial vehicles—a qualification rarely seen among professional chiropractors.
When you choose Northgate Chiropractic Clinic for your DOT exams in Rochester, you can rest assured you're in good hands. Call (507) 285-1677 to schedule an appointment today.

Posted In: Chiropractic DOT Exams