Low Back Pain with Chiropractic
Low Back Pain with Chiropractic
Written By Northgate Chiropractic Clinic on June 14, 2019
---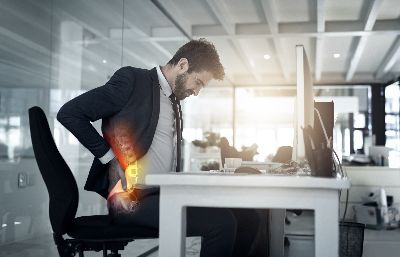 Nobody wants to experience pain in any part of their body, but few conditions are as incapacitating as low back pain.
Thankfully, chiropractic in Rochester, MN provides a number of methods for treating low back pain in a manner that is as efficient as it is noninvasive.
Here are some of the most popular and proven chiropractic approaches to low back pain treatment.
Why Is Chiropractic an Effective Low Back Pain Treatment?
You have many different options when it comes to treating low back pain, but few of them can stand up to the benefits of chiropractic treatment.
Using physical manipulation of the musculoskeletal structure, chiropractic can get results without the pain of surgery or the side effects of medication. Here's how:
Spinal Decompression
Compression can cause an excess of pressure to be put on the spine, thereby causing misalignment. Misalignment, in turn, causes pain.
Using a special decompression table, spinal decompression relieves the pressure on the spine, which creates an environment conducive to self-healing.
Massage Therapy
Not only does massage therapy itself help to alleviate low back pain, but it can also boost the efficiency of other treatments.
After a massage is completed, the muscles are in a state of relaxation, which makes them more responsive to chiropractic adjustments.
Therapeutic Exercises
In addition to spinal decompression or massage therapy, your chiropractor may suggest therapeutic exercises. These exercises can strengthen the muscles around the spine, meaning greater protection from injury and sturdier alignment.
Better yet, these exercises can be done outside of the chiropractor's office, making them the most convenient method of treatment.
Low Back Pain Treatment Has Never Been So Easy
Whether it's spinal decompression, massage therapy, or therapeutic exercises, chiropractic offers low back pain treatment that is both gentle and results-driven.
Next time you're experiencing low back pain, take the all-natural approach. Go with chiropractic.
If you're experiencing low back pain, don't hesitate to make an appointment with Northgate Chiropractic Clinic in Rochester, MN. We'll do everything in our power to keep your life pain-free.

Posted In: Chiropractic Low Back Pain